The rooftop balloons mean high visibility.
They are the most affordable methods of advertising, and it
can be seen from a mile away. They are great for grand
openings, sales events, and promotions. A cold air inflatable
is one which is inflated by a continuously running electric fan.
It comes with a custom banner that is mounted on the balloon.
The new light system that is able to illuminate the balloon during the
night so it allows 24 hour exposure. The best quality fabric is used to
assure customer satisfaction. All inflatables are made in the USA,
right here at our Van Nuys location and come with a one year warranty.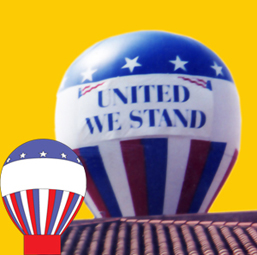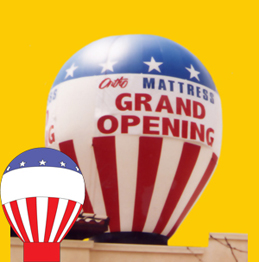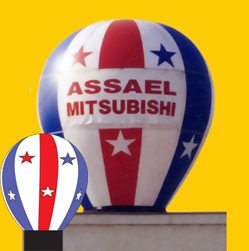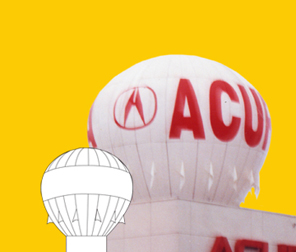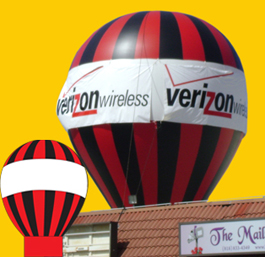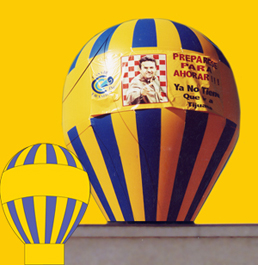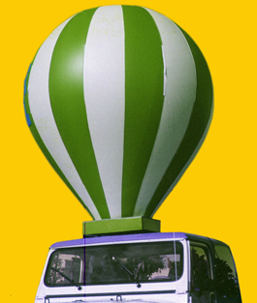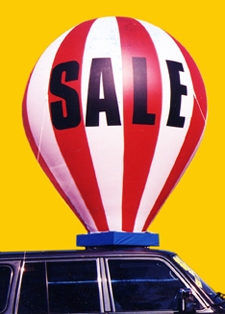 MULTICOLOR BALLOON
STARS AND STRIPES BALLOON
RED WHITE BLUE BALLOON
Available in any size and any color combination
Available in any size and any color combination
Available in any size and any color combination
CUSTOM BALLOON
RED AND BLACK BALLOON
YELLOW AND BLUE BALLOON
Available in any size and any color combination
Available in any size and any color combination
Available in any size and any color combination
CAR MOUNTED BALLOON
MESSAGE / CAR MOUNTED BALLOON
Available in any size and any color combination
Available in any size and any color combination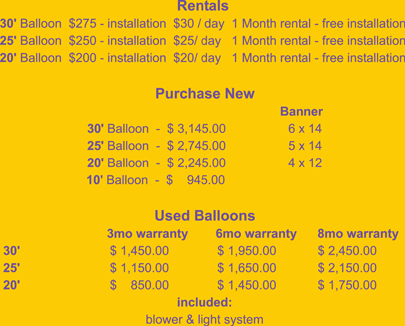 AVAILABLE COLORS